■What is Yokan?
Yokan is a bar of sweet red bean paste. It is made of red bean paste, agar, and sugar.
Yokan is a Japanese traditional sweet and usually eaten with green tea. According to the amount of agar, there are two types of yokan: water yokan and kneaded yokan.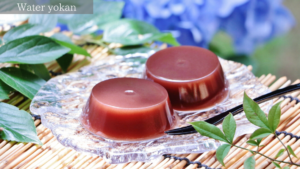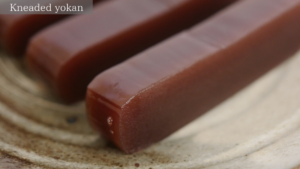 ■「Funawa」Sweet Potato Yokan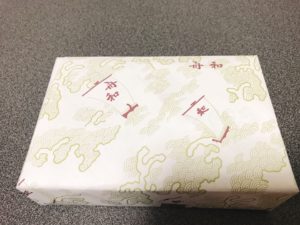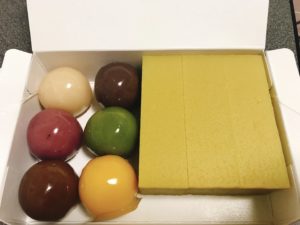 Store information: Established in 1902 (the 35th year of the Meiji era), Long-established Japanese sweets shop "Funawa"
The root of this yokan was that The founder, Mr. Kazusuke Kobayashi invented the sweet potato yokan for the common people to eat instead of the kneaded yokan, which was a high-class product at that time.
This yokan is delicious for its hard texture and gentle sweetness of sweet potatoes.
Because they don't use any food coloring, preservatives, or food flavors, It doesn't last very long, but it's safe for men and women of all ages, isn't it? We can enjoy the simple and natural taste of sweet potatoes.
If you don't like sweets, this is a good choice.
Although it is yokan, we can enjoy it without being taken all the water in your mouth away!
Especially in this hot season, it's especially special when it's chilled in the refrigerator.
・The expiry date is 3 days with refrigeration.
・Sales period: All year round
・How to buy: Stores, official website, Rakuten Ichiba
☆Recommendation points from the secretary's perspective☆
Reasonable Price・Venerable Store・For men and women of all ages・Small and not too bulky.
★Bonus Info★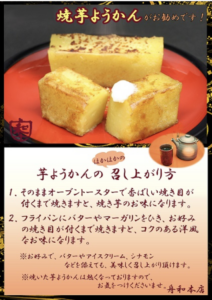 Speaking of Funawa's sweet potato yokan, we can find the recipe for the arrangement on the official website.
I tried it right away, the baked potato yokan!
①Just bake in the toaster oven as is.
→The texture will be fluffy and sweet.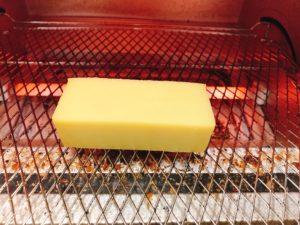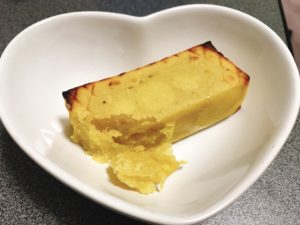 ②Just grill in a frying pan with butter or margarine.
→It becomes buttery and western flavor. It's like a sweet potato.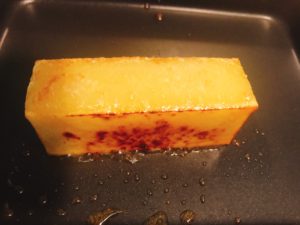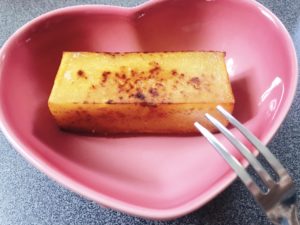 ★Ingredients Info★
Sweet Potato (Made in Japan), Sugar, Salt